YONEX TENNIS RACQUET VCORE PRO 97L GREEN PURPLE
YONEX TENNIS RACQUET VCORE PRO 97L
Head Size: 97 sq.in.
Weight: 290 g / 10.2 oz
Grip Size: 2
Length: 27 in.
Width Range: 21 mm – 21 mm – 21 mm
Balance Point: 325 mm
Material: 2G-Namd Flex Force / Flex Fuse / HM Graphite / VDM
Color(s): Green / Purple
Recommended String: POLYTOUR REV/POLYTOUR STRIKE/REXIS SPEED
Stringing Pattern: 16 x 19
Item Code: 03VP97L
With this product, you will earn
699 Vpoints
in Vpoints Discount
1. ISOMETRIC
Larger Sweet Spot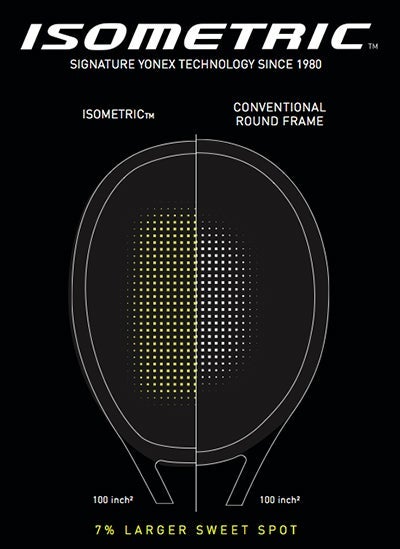 ISOMETRICTM technology continues to help the world's greatest players achieve global success. Developed over 30 years ago, the ISOMETRICTM design increases the sweet spot by 7%*. Compared to a conventional round frame, a square-shaped ISOMETRICTM racquet generates a larger sweet spot by optimizing the intersection of the main and cross strings. ISOMETRICTM delivers greater control without sacrificing power. ISOMETRICTM is a Trademark of Yonex CO., LTD.
*Tested by Yonex
2. Vibration Dampening Mesh (VDM)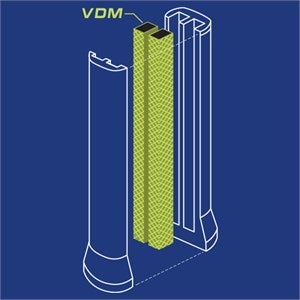 First used in our snowboards to reduce vibrations at impact, Vibration Dampening Mesh (VDM) is now used in four of our racquet series. VDM is a stretchy mesh material that is wrapped around the graphite within the grip to filter unwanted vibrations and improve touch and precision.
3. FLEXCON SYSTEM
FOR RACQUET FLEX AND FEEL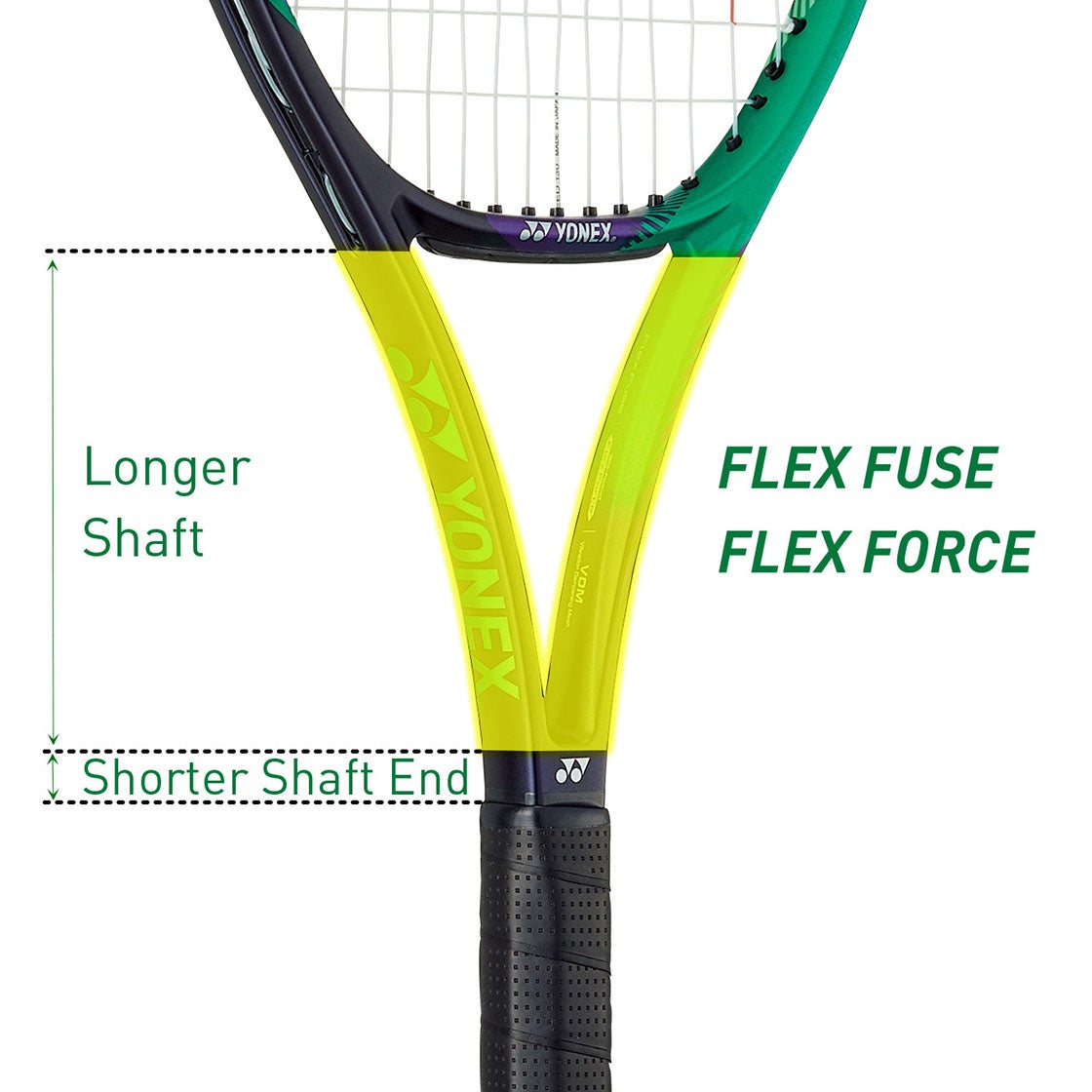 A tapered and elongated box-frame shaft is composed of Flex Force and Flex Fuse graphite for precise control of the ball.
4. Flex Fuse
FOR A SOFTER FEELING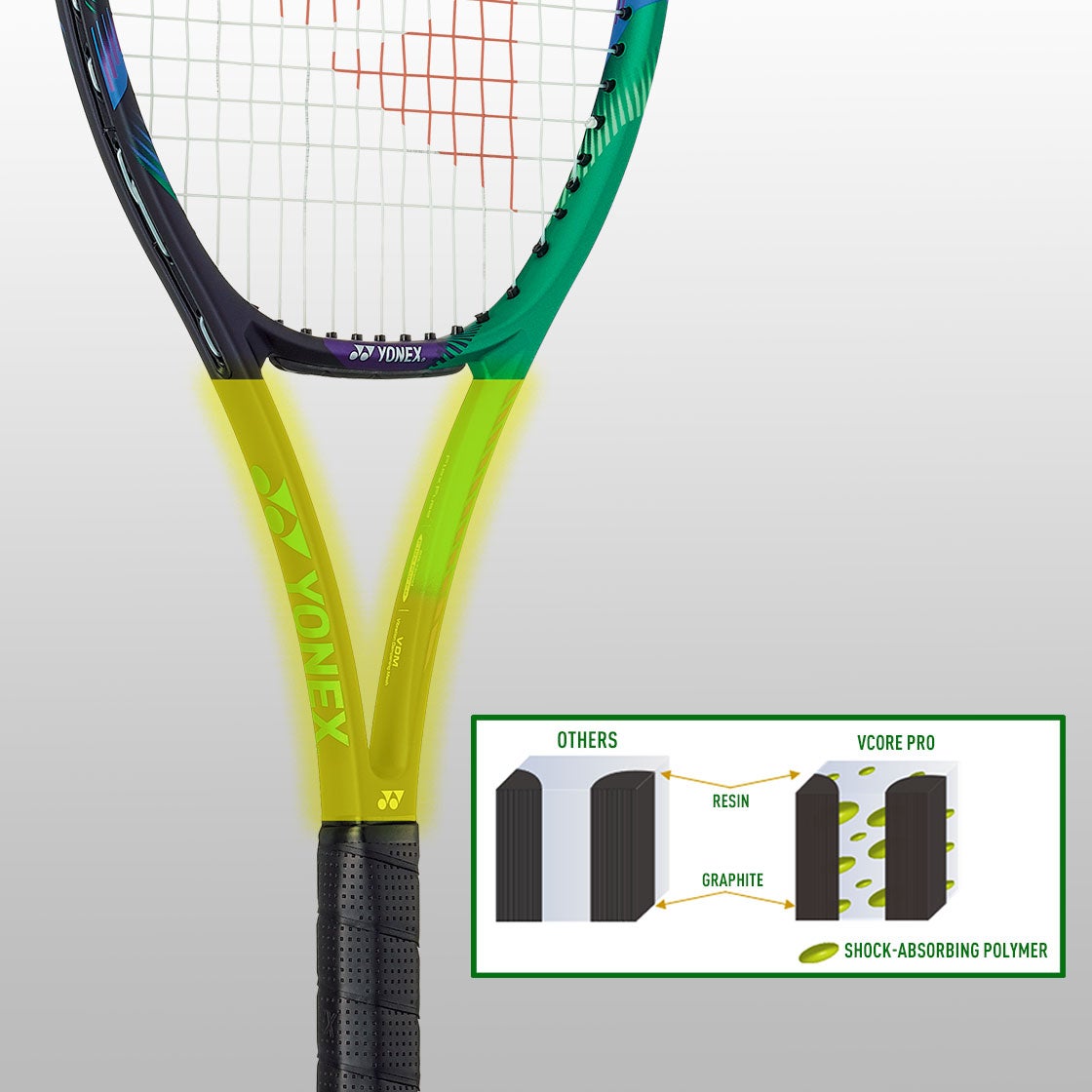 A shock-absorbing polymer is integrated within the graphite's resin for increased racquet flex and a softer, more plush feeling.
5. 2G-NAMD FLEX FORCE
FOR INCREASED BALL-POCKETING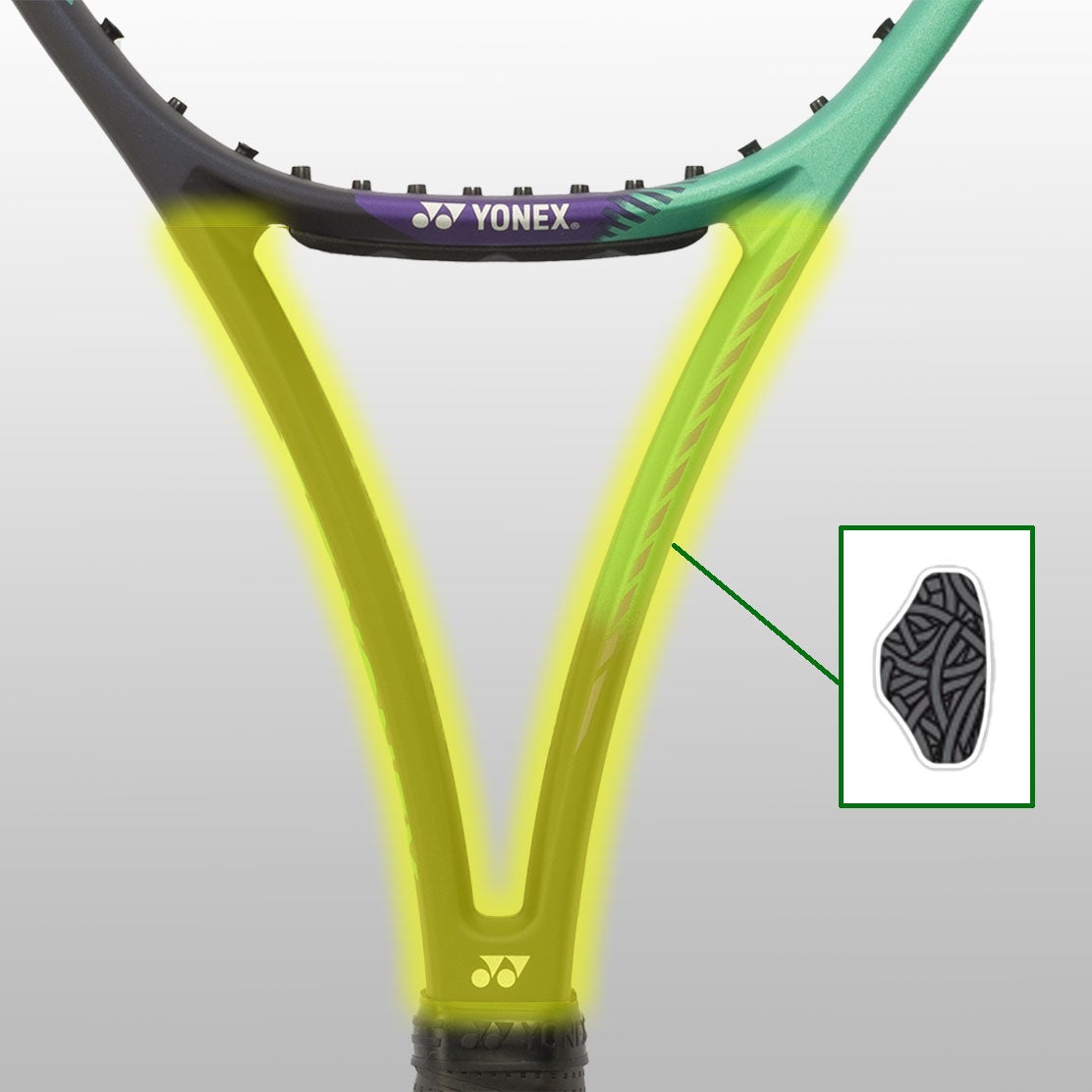 Flex Force graphite allows the racquet to quickly flex and snap back for greater spin and faster ball acceleration off the string bed.