Description
Yonex 75th Anniversary Limited Edition 
Yonex's lightest ever badminton shoes
The new AERUS Z is the lightest ever badminton shoes from Yonex, weighing in at just 250 grams per shoe*. These shoes are slimmed down by adopting a new sole made of Feather Bounce FOAM, a material that is 8% lighter in weight, while generating more repulsion than the previous AERUS models. With a new seamless upper design, the Durable Skin Light and Double Raschel Mesh bring less weight with better fit, flexibility and breathability.
1. POWER CUSHION+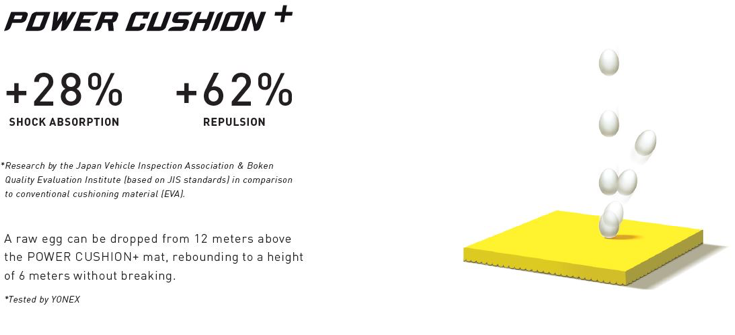 The AERUS Z features a specially shaped wedge of POWER CUSHION+ in the heel designed specifically to absorb shock associated with the footwork of badminton. By improving shock absorption, our POWER CUSHION+ technology transforms impact into energy. A 28%* increase in shock absorption and a 62%** increase in repulsion when compared to the standard EVA materials.
2. Synchro-Fit Insole
Fig 1.
YONEX Synchro-Fit Insole construction creates a secure contact between foot and shoe, reducing energy wastage through an improved fit.
Fig 1. Compared with conventional badminton shoes, the mid to heel section on the insole is elevated to provide an improved fit between foot and shoe.
Fig 2.
Fig 2. By holding the heel firmly against the insole, the gap between foot and shoe is reduced, improving comfort and performance, ensuring the foot has maximum grip inside the shoe.
3. Toe Assist Shape
A toe-centric design that cuts down on pressure in the big toe, as well as offering improved support at the mid-foot and heel for a stable fit. Power loss is reduced, allowing for swift footwork.
4. Feather Bounce FOAM

A lightweight, high repulsion material built to support agile, fast-paced footwork. The Feather Bounce FOAM is 8% lighter in weight, while generating 20% more repulsion than the previous AERUS models.
*Tested by Yonex
5. Hexagrip
For agile and stable footwork, the hexagrip pattern provides 3% more grip and is 20% lighter than standard sole material.
6. Power Graphite Drive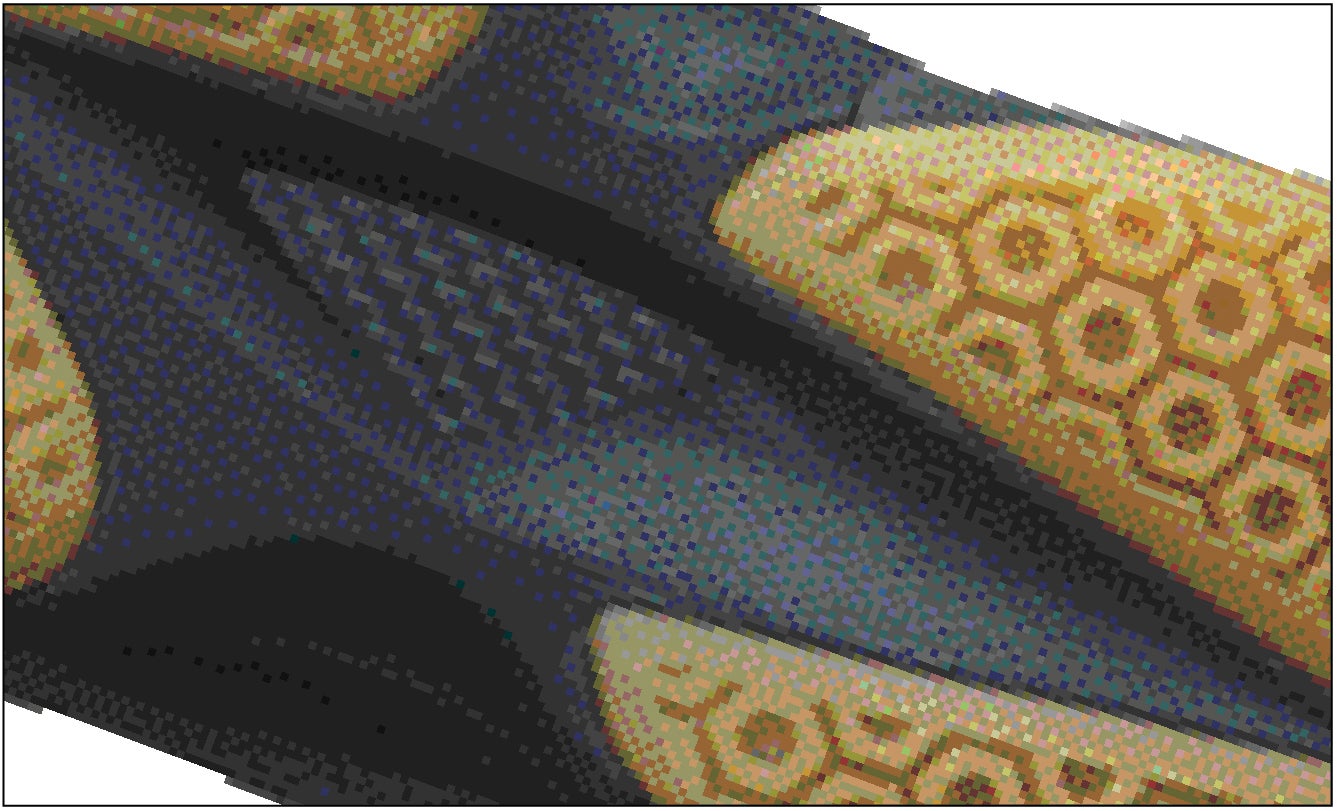 A graphite sheet is inserted along the sole for increased stability and to propel you forward to the next shot.
7. 3D Power Graphite
3D Power Carbon plate is inserted in the midsole, reducing weight and reinforcing your stability when landing.
8. Round Sole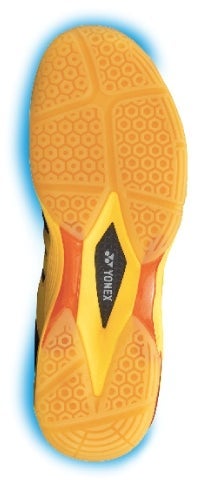 Max Energy
The YONEX Round Sole is designed to provide all-around support for quick and smooth footwork. The Round Sole ensures smooth movements and transfer of maximum energy.
9. Double Russel Mesh
Double Raschel Mesh is an ultra fine mesh that is extremely lightweight and durable. It provides eight times more air-exchange for releasing moisture than ordinary mesh fabric.
10. Durable Skin Light
Great Fit Leaves you Light on your Feet
Combining rubber-like flexibility with the stiffness of hard plastic, the polyurethane-based Durable Skin Light lets you play light on your feet while maintaining a robust fit.